Oregon Mobile Cat Care
Choosing a healthcare provider for your pet is one of the most important decisions you can make. You want someone who is caring, knowledgeable, and accessible. Someone willing to take the time to go over all of your pet's options and treat your pet as a member of your family, not just a patient.

At our practice, we pride ourselves on our patient service. We offer a knowledgeable staff, safe and proven procedures, and the latest in veterinary medical technology.

We've created this web site for both new and current clients. It includes specific information on our practice, doctor and staff along with general wellness information.
Our Staff
Dr. Susan MacCarthy, DVM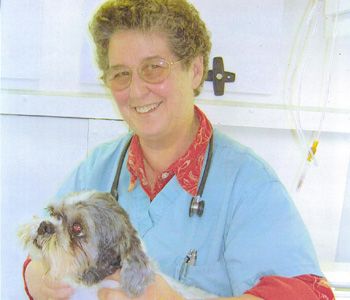 Dr. Susan MacCarthy was born and raised on a farm near Independence, Oregon. She grew up caring for the farm livestock and numerous dogs and cats that were here pets. She attended a rural one-room schoolhouse junior high in Independence and then graduated from a Salem high-school.

After three-years at Oregon State University, Dr. MacCarthy was accepted to Washington State University's College of Veterinary Medicine and went on to graduate in 1975. Dr. MacCarthy's first job was in a mixed-animal practice in Idaho. She then returned to Salem and purchased the West Salem Animal Clinic in 1976. Dr. MacCarthy started Oregon Mobile Cat Care in 1995 and managed both practices, selling West Salem Animal Clinic in 2002.

Dr. MacCarthy is a member of the following organizations:
Veterinary Surgical Laser Society
Board of Directors - Karen Schroth Foundation Fund for Animals
Karen, C.V.T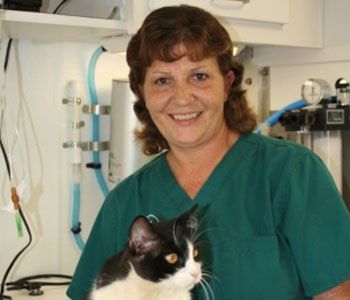 Karen started in this field more than twenty years ago as a veterinary assistant for a mobile clinic based out of Salem. Karen quickly grew to love the field and continued working to become a Certified Veterinary Techinician. A long-standing member of the veterinary community, Karen has devoted her time to caring for animals all through the Willamette Valley not only working in the field but volunteering her free time as well.

Karen grew up in the Mid-Willamette Valley area and enjoys many outdoor activities that Oregon provides in addition to spending time with her family and friends.

Karen has worked hard to fill her life full of love and chaos and looks forward to each day that she gets to spend doing what she loves to do.
Jamie, Office Manager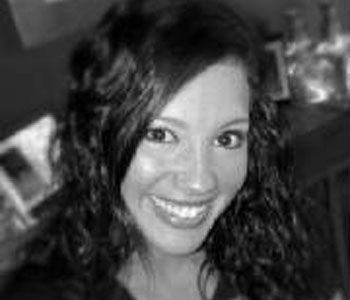 Jamie has been working in the veterinary field for almost 10 years after transitioning from IT Services at a local telephone company. She began providing services for Oregon Mobile Cat Care in 2006 from her home-based business as office manager/receptionist. Jamie works from home in order to care for her three children and is the voice on the other line when you call Oregon Mobile Cat Care.

Jamie lives outside of Salem with her husband, three small children, three dogs, two cats and three chickens. She enjoys many different activities with her family as well as volunteering in the community and her children's school. On occasion, you will catch Jamie working in the van with Karen and Dr. MacCarthy but will soon be working part-time in the van as her children get older.